Check out our Google 360º Tour! Place your mouse cursor inside, and click & drag to move about inside our Green Bay store.

2017 Aqua Center Annual Corn Roast & Dive
Assembled at Fitzgerald Park (corner of Garrett Bay and Old School Roads, Ellison Bay, Wisconsin), we'll go to Garrett Bay to scuba dive for prizes, and then after the dive, we will enjoy lots of grilled sweet corn and conversation. Aqua Center will provide the corn, grill, place settings, and melted butter. You provide your beverage, and if you wish–meat to grill and a dish to pass. Don't forget your lawn chairs! All divers and non-divers are welcome. Bring the kids, and Grandma, too. RESERVATIONS ARE APPRECIATED! Please call the Aqua Center at 920-468-8080 or 800-870-8282 and let us know how many in your group will be coming so that we don't run out of grilled corn.

Begin planning your 2017 Dive Trips now. 2018 Too! Aqua Center has five great dive trips planned. Lake Wazee & Mermet Springs in June & July, Tobermory, Canada in August, and Cayman Brac in September. Only 5 spots left for Cayman Brac. Also the British Virgin Islands next January, 2018! Learn more here: 2017-2018 Aqua Center Dive Trips


New for 2017! Snorkeling Re-Invented!
The Aria has Arrived at Aqua Center!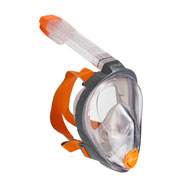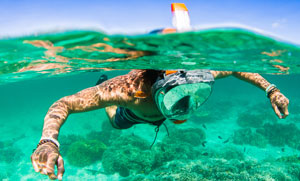 Breathe through your nose while snorkeling. Good bye jaw discomfort. Good bye difficult breathing and goodbye water in your snorkel. For good. Huge field of vision and no more fogging. Aria also is the only full face snorkeling mask that offers a wide range of accessories—including prescription lenses! Learn more here: Aria Full Face Snorkeling Mask
Aqua Center is Northeast Wisconsin's Scuba Diving & Snorkeling Center. Your source for underwater adventure. We specialize in scuba diving and snorkeling equipment sales, service, scuba diving classes, instruction & scuba diving certification. For over 30 years, we have been a part of the Green Bay community assisting our customers discover scuba diving and the beauty of the underwater world.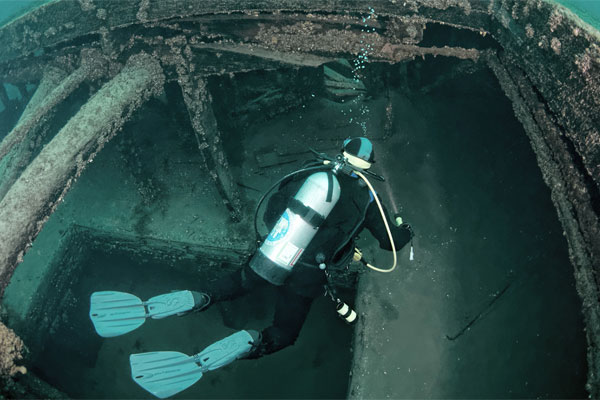 Photo by www.dennismullen.com