Check out our Google 360º Tour! Place your mouse cursor inside, and click & drag to move about inside our Green Bay store.

April Easter Egg Dive, Saturday April 28, 2018 is canceled because of snow & ice still on the bay. To be rescheduled at a later date.

Plan your 2018 Dive Trips with Aqua Center!
Alaskan Cruise, August 10-20, 2018
Return to Tobermory, August 25-29, 2018.Only 2 spots left!
Learn more here: 2018 Aqua Center Dive Trips


Aqua Center is Northeast Wisconsin's Scuba Diving & Snorkeling Center. Your source for underwater adventure. We specialize in scuba diving and snorkeling equipment sales, service, scuba diving classes, instruction & scuba diving certification. For over 30 years, we have been a part of the Green Bay community assisting our customers discover scuba diving and the beauty of the underwater world.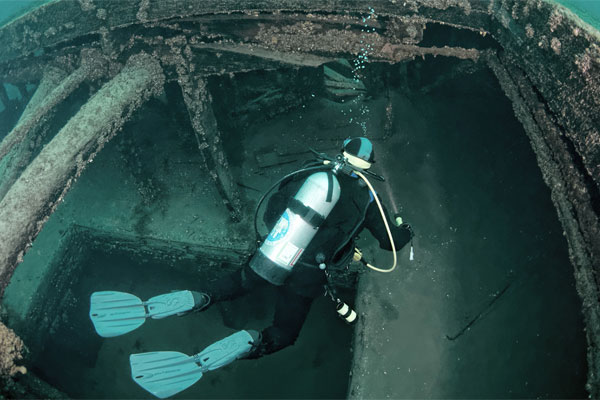 Photo by www.dennismullen.com